Alfa Romeo Stelvio After Being put to the Test By Top Speed: "Beautiful and Brilliant-Driving"
Thursday, 26 December, 2019 | Dustin Willbrand
Brady Holt of Topspeed.com first wanted to focus on the financial value regarding our beloved Alfa Romeo Stelvio in his blog feature this week, which we can't argue with. You can get into a base-level Stelvio for less than luxury counterparts such as the BMW X3, Audi Q5, or Mercedes-Benz GLC. The article then conveys just how rare the Stelvio is: it's beautiful and brilliant, yet still has high doses of practicality. All of us here at Jim Butler Alfa Romeo of St Louis attest that when you drive one, it will immediately catch attention as anything exotic would on the road.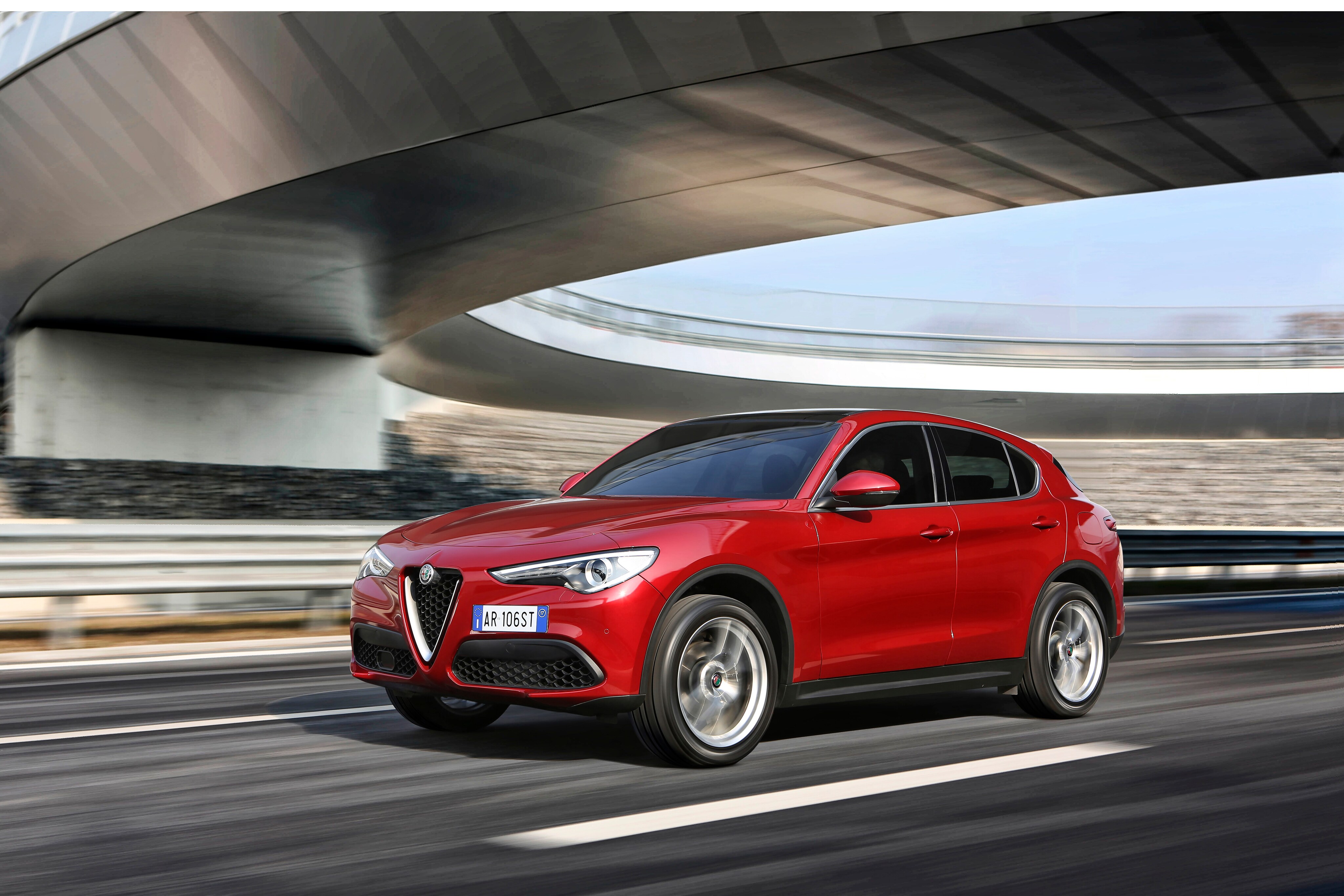 One of the first distinguishable traits is the signature Alfa Romeo Grille: it is narrow and inverted, a triangle dropping down between the headlights on the front end. This particular testing gang's car was coated with Rosso competizione (Competition Red) paint. The Top Speed crew played favorites with the arch that begins just below the rear side window and finishes right above the taillight. The gang also conveys here that current Automakers face the temptation to make their SUVs lower and sleeker, as sporty cars are. The Stelvio absolutely holds its own at all times, while still offering up what anyone would expect for an SUV-height stance.

Make sure you ask us here during the holidays about the available hands-free power liftgate, which opens with a simple kick directly underneath the rear bumper. The Stelvio has a tow rating of up to 3,000 pounds, and once inside you won't feel fully enveloped as you would in a sports car. The Stelvio shares its rear-wheel-drive based platform with the award-winning Giulia sedan, and after one drive you'll agree that there wasn't much of the excitement, raw grip, and Italian flair that did not cross over in translation.

After a few longer drives, the troupe claimed that "Few luxury cars dare to act upon the driver's inputs so instantly, with even competitors like the Jaguar F-Pace feeling lazy in comparison". This was billed as a simply amazing response for any SUV in any category, and it's true that once you twist the steering wheel you really feel the soul of the vehicle itself. Every Stelvio has an 8-speed automatic, with paddle shifters for the times when manual shifting is optimum. The group here goes as far as to claim that "The suspension is masterfully controlled", and benefited from the average 25 mpg nailed down during a week of mixed driving types.

If it's maximum performance that you are after, the Stelvio Quadrifoglio ups the ante using a 505-horsepower turbocharged V6 engine, and perfectly stiff suspension tuning. Standard equipment on lower trims includes genuine leather upholstery, power-folding mirrors, and rain-sensing windshield wipers. The Stelvio is easy to customize, and we encourage you to check out the many ways to make it your own and display your unique flair!