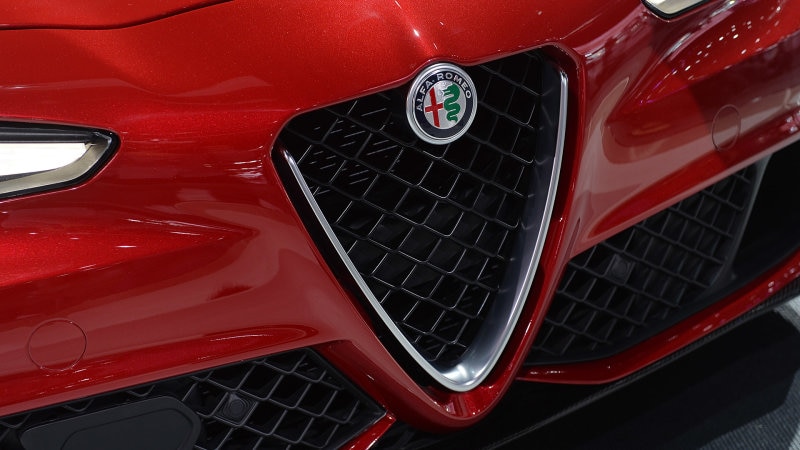 There as been a high level of excitement regarding everything Alfa-related this month: there are slated to be several new spectacular vehicles in the works for the next year's offerings. Very similar to the classic, rear-wheel drive Alfa Romeo sedans, the Giulia may gain a counterpart in the form of a new couple. It is said to feature a Formula 1-style Energy Recovery System, and will also be the recipient of a snarling 641-horsepower output ability. Sources from Britain's Autocar say that there will definitely be a coupe based on the Giulia, with a similar front end carried over, and the coupe body taking over design from that point back.

It will most likely be unveiled this year, and hit the market in 2019. The standard version would put to use the Giulia's two-liter turbo engine, cranking out 197 and 276 horsepower respectively, but the real show-stealer would be the 2.9 turbo V6, which would gain an F1-style energy recovery system, to boost the power to levels that Ferraris are familiar with. With an end result of 641 horsepower, this is hundreds more than stiff competitors such as Audi, Mercedes-Benz, and BMW has bragging rights on. There is also rumored to be a non-ERS, 500 hp version available as well.

Some think that this new creation may be named "Sprint", but something such as "GTV" would match up to the GTV sedan-coupe combo vibe that our beloved brand would be after. It's important to note that this is a system that will most likely not be intended to be focused on emissions, but rather high levels of performance. Even as Eco-conscious as many current car consumers are, there are still those who will be delighted at the outcome, on the rawer and faster side of things in the final version.

Autocar claims that "the motor, control systems, inverter, and battery pack will all need to be accommodated, and there might also be a liquid cooling system to optimize battery performance and durability, as with the LaFerrari". The new Alfa Romeo coupe will borrow some of its respective sheet metal from the Giulia, but styling changes are expected through the front and rear ends, as well as the roofline. The original concept was the Giulia saloon, which originally featured a slightly different nose design. One of the things that we are wondering most about is if a five-door hatch version will come about, to compete with the likes of the Audi A5 Sportback, and the BMW 4-Series Gran Coupe. All of these are traits for a new vehicle that should do much to bolster the swagger in showrooms next year, and we will keep our loyal customers posted on any updates regarding development and trim levels!