Here during August at Jim Butler Alfa Romeo of St Louis, we are now situated in the time of year when we get to look forward to additions that are coming up on next year's models. Both the 2019 Giulia and Stelvio are getting an exciting new option package called Ti Sport Carbon. It builds on the existing racy-looking Ti Sport pack, incorporating carbon-fiber goods that inch the 280-horsepower Alfa Romeo along the way to looking like the 505-horsepower Quadrifoglio version. What you get is a V scudetto grille, mirror caps, and interior trim done up in carbon fiber, as well as blacked-out exhaust tips.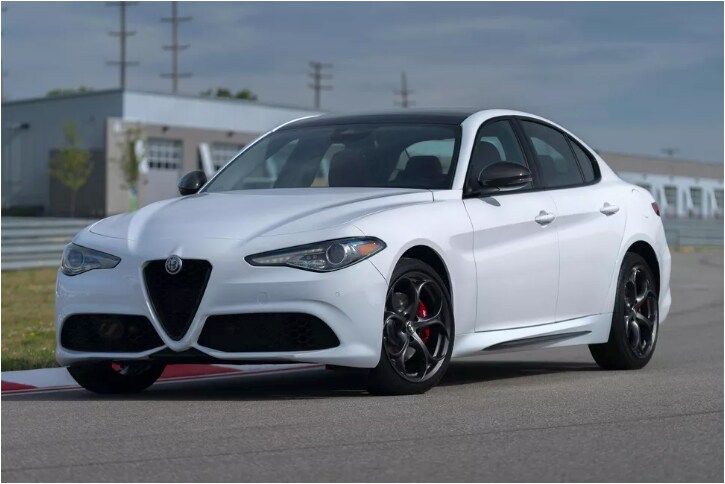 The Giulia Ti Sport Carbon aptly sports 19-inch five-hole dark wheels, a leather-wrapped dashboard, and illuminated carbon-fiber door sills. As far as the Stelvio, it gets 20-inch wheels, as well as puddle lights. Another monumental change for the 2019 year is that both models will also support Apple CarPlay and Android Auto, and the option to have heated rear seats in both vehicles. Also on both Quadrifoglio models, red brake calipers with white script Alfa Romeo logos are standard as well.

The addition of a rear-wheel-drive Stelvio should bode interest to many, as all of the current models come with all-wheel drive. For 2019, the base Stelvio will be propelled by rear-wheel drive, and AWD will be an option on the base trim and remains standard on the Quadrifoglio and Ti. The current all-wheel drive Stelvio nabs down 22 miles per gallon city, 28 miles per gallon on the highway, and approaches the 60 mph mark in around just 5.4 seconds.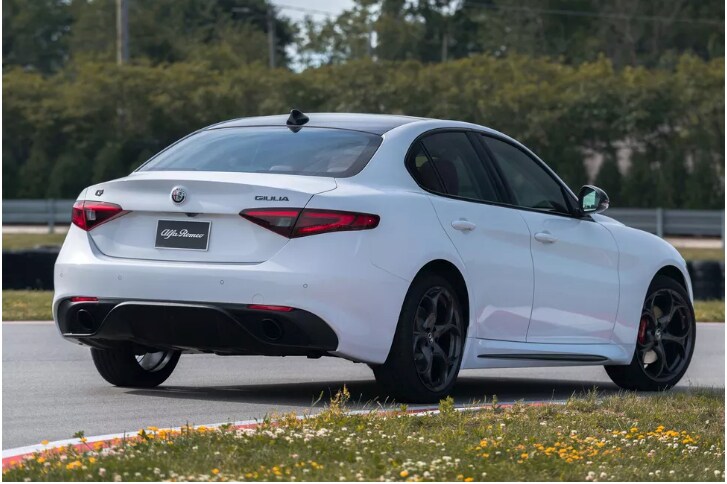 Don't think for a minute that the brand we love to represent has forgotten about our wildly exciting and capable 4C Sports car: for 2019, the Spider now will add a backup camera as standard, per legal requirements. It will also now have rear parking sensors and cruise control, which were previously only part of the Convenience Group option package. This is the model that Car and Driver said "practically anticipates road challenges", and provides the ultimate in a very unfiltered driving experience.

A car that is admittedly completely obsessed with weight loss, designers and engineers have fought to remove every bit of extra fat with the goal of heightening performance, and seeing to if that the feels of the primary controls are properly enhanced. On top of seeing the additions that the Giulia and Stelvio receive this coming year, there's so much more going on with our brand: coming down to see us here soon could spur your desire for track-ready prowess, cold comfort, and a massive number of bumps that will be taken aptly in stride during your next drive.