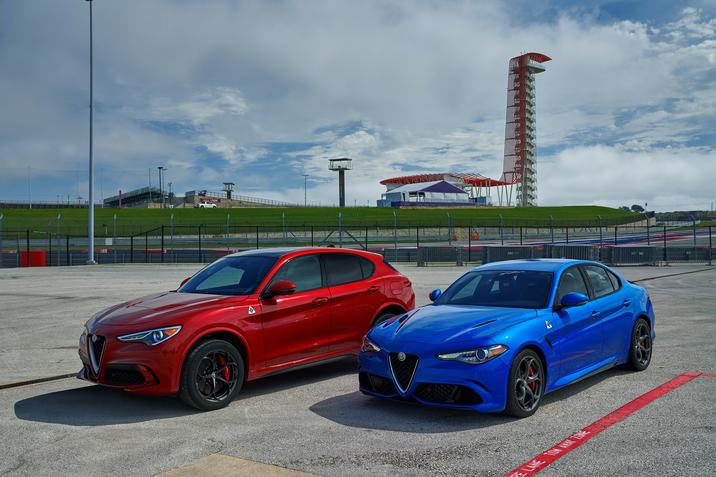 The all-new Alfa Romeo Stelvio Quadrifoglio was given the honorary "Performance SUV of Texas" award last week, and for the second year in a row, also named "Performance Sedan of Texas" during the Texas Auto Writers Association annual roundup. During the two days of very thorough performance evaluation, the 2018 Alfa Romeo Stelvio and the 2018 Alfa Romeo Giulia both made a very strong showing. President of TAWA Mike Marrs claimed that "Both vehicles feature impressive style and craftsmanship, and the Quadrifoglio editions were a blast to drive, offering excellent performance as well as handling on the track".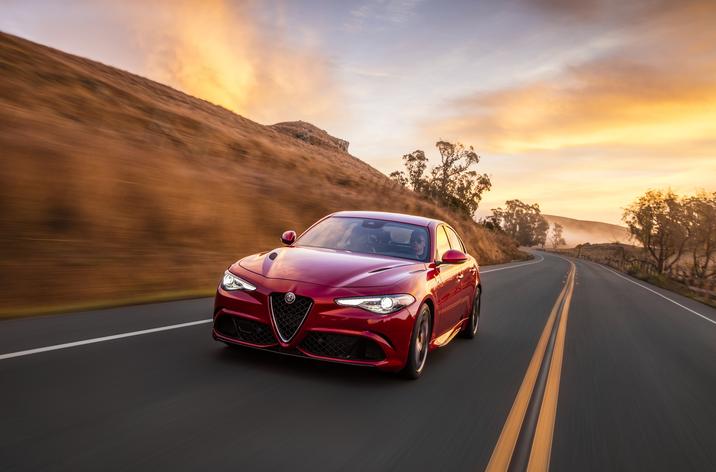 49 journalists, all experts in the automotive genre, attended and drove 46 different vehicles during the two-day event. Final decisions regarding awards are based on everything from utility, value, performance, and exterior as well as interior styling. We tell customers coming to see us here at Jim Butler Alfa Romeo of St Louis that the Giulia and Quadrifoglio are our true "halo" models, featuring the most powerful production engine ever, with high-ranking 0-60 mph times of 3.8 and 3.6 seconds, respectively.
We are all veryproud of the Nurburgring performance our brand's diverse car line boasts: The Stelvio Quadrifoglio record was set by Fabio Francia, the same Alfa Romeo driver who also set the track record for the fastest four-door sedan in the world on the Nurburgring, with the Giulia Quadrifoglio laying down an amazing time of just 7 minutes and 32 seconds. No other manufacturer lays the claim to offering a faster lineup of four-door production vehicles, and they are all very capable of conquering any demanding stretch of road that ends up in your path. The Stelvio Quadrioglio now features a carbon fiber driveshaft, and the most precise and direct steering available on the market.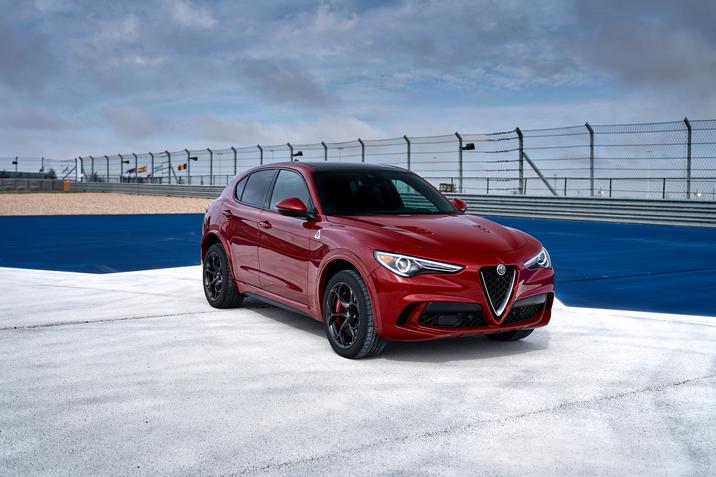 During 2017, Alfa Romeo received the following TAWA awards: During the Texas Truck Rodeo in October, the 2018 Alfa Romeo Stelvio received "Crossover of Texas", "Luxury Crossover of Texas", and "Most Drives at Truck Rodeo". Carefully crafted by skilled artisans at the Cassino plant in Italy, the award-winning Giulia Quadrifoglio and Stelvio Quadrifoglio are true proof of Alfa Romeo's crafted balance: amazing engineering and a healthy injection of high emotion has led to the creation of this SUV that stands out among driving enthusiasts.

There were multiple people in the auto industry that were wondering exactly what to expect when it came right down to the Alfa Romeo namesake getting behind the production of incredible SUV's. The Texas Auto Writers have seen enough models to be able to know when true reliability and quality is evident, and their current choice for reigning SUVs reflects the Lone Star State's love of these two stellar new releases.