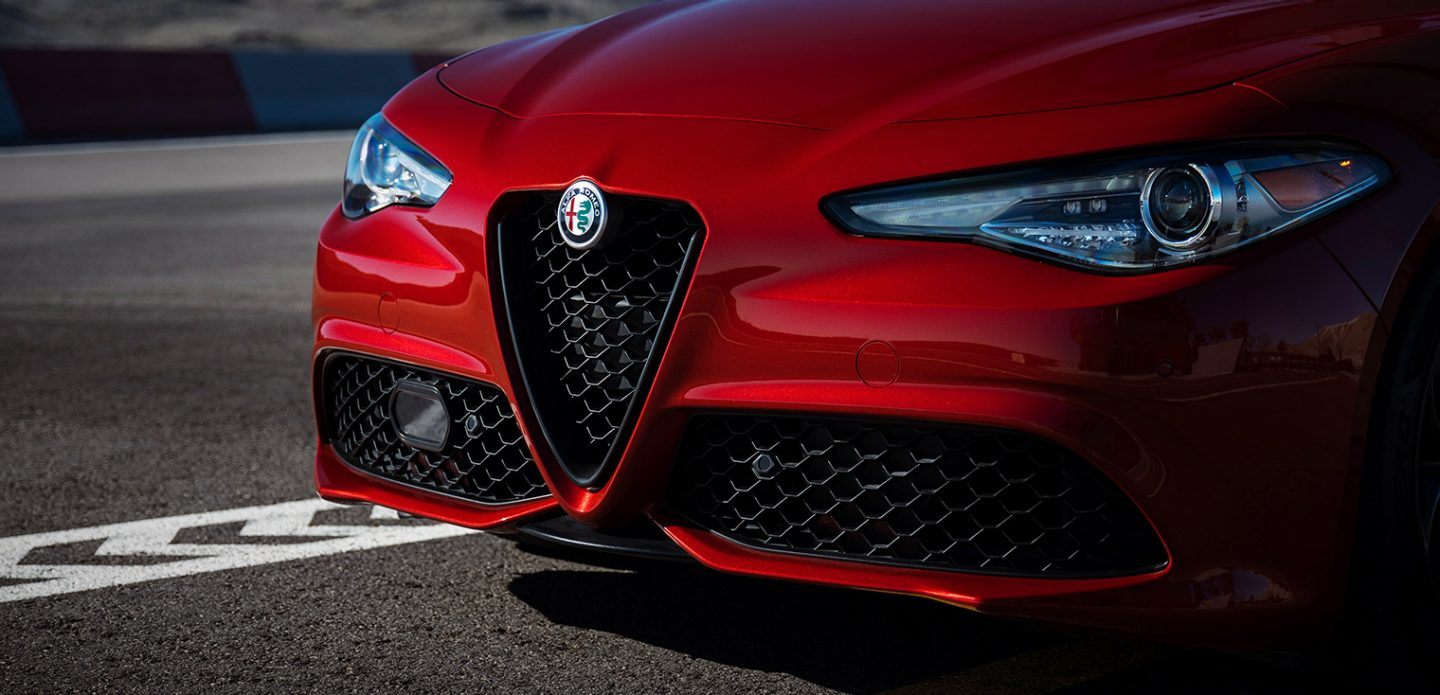 The folks on staff at the Wheels 24 blog described this past week yet another victory for all of us at Alfa Romeo: the Giulia Quadrifoglio and Giulia Veloce both snagged wins in the "Sport Auto Awards 2018." Our range's top model, the Giulia Quadrifoglio, won the import class for the "Standard Sedans/Station Wagons" category, powered by a stellar 2.9-liter V6 engine. Both models faced strong competition from German entrants, but once again, the seasoned-and-savvy readers of "Sport Auto" displayed their preference for Italian Design and front-running chops in the style department.
The Alfa Romeo Giulia Quadrifoglio was rated third overall in the "Standard Sedans/Station Wagons" category, which was the 26th annual event organized by one of Germany's front-running publications. 238 sports car models competed across 25 categories, 15 of them with an additional import class. All of us here at Jim Butler Alfa Romeo of St Louis were pleased with the obviously high number of dedicated followers of our brand among the 11,000 readers who voted for the event. We recognize that our brand is one that was never meant to be anything near average, and strives to exceed ordinary auto expectations with every single model rolling off the line.
The Giulia Quadrifoglio is the vehicle that Car and Driver described as "A gorgeous sedan that perfectly balances aggression and finesse," and went on to exclaim that this wonderful work of art is also "beautifully curved and brutally powerful." The very distinct exhaust note, precise handling, and revolutionary chassis are all elements that easily stir the deepest desires of any hardcore auto enthusiast. Apple CarPlay and Android Auto were new for 2018 on the Giulia, as well as upgraded features including a Harman/Kardon sound system, and forward-collision warning with an automated emergency braking.
Our prized Giulia Veloce had a fantastic writeup this year from the folks at Evo: they lamented that the superb chassis was of impressive quality, and that it is one of the most gap-filling vehicles out there today. It puts to use the same all-aluminum, 1995cc turbocharged inline 4 as other Giulias, but with the fine additive of extra power and torque tuning. 0-60 mph clocked time rings in at 5.2 seconds, and shifting is handled by an 8-speed automatic. As any Alfa is, these vehicles are recommended for winding roads, and we invite you to test drive either of these cars, that have been recognized by the savviest as successful and steadfast pics for 2019!