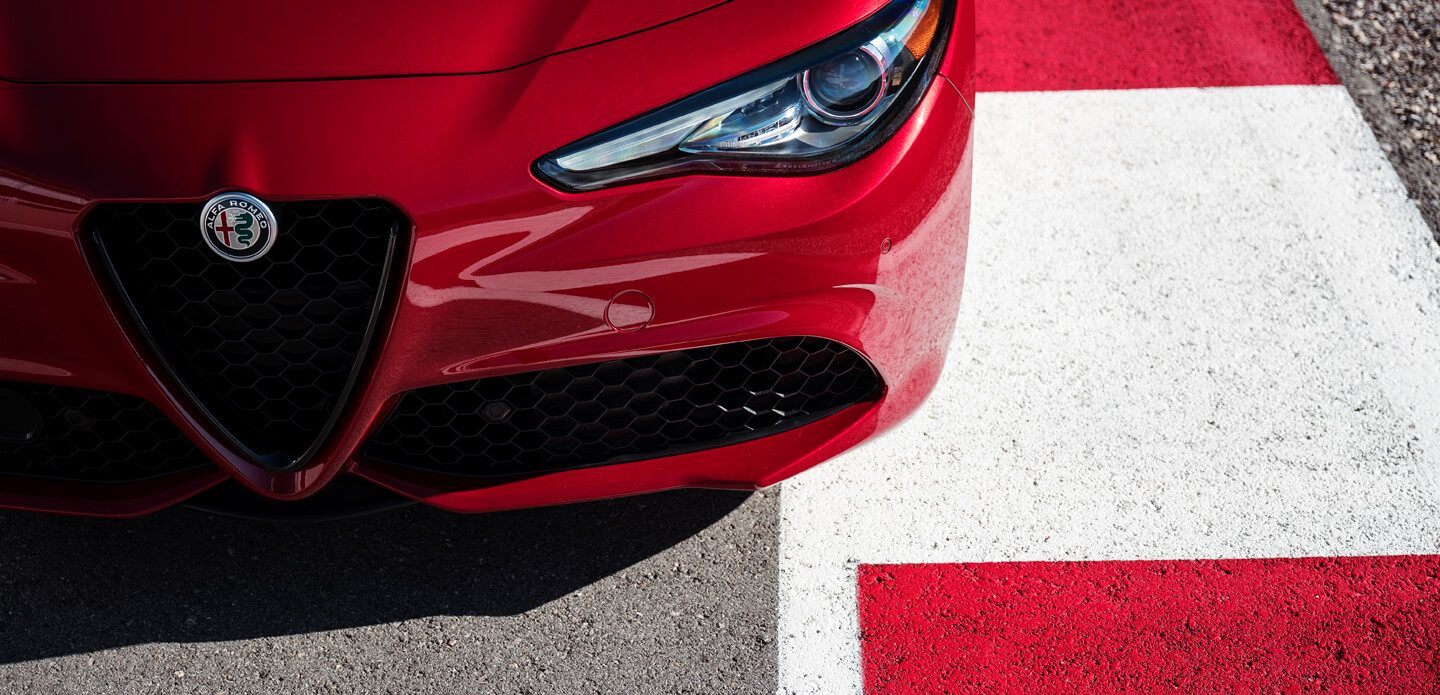 Mack Hogan of CNBC Markets has had a truly amazing ride during his career: he has had the pleasure of writing his opinions regarding pretty amazing rides such as the Lexus LC500, the Fiat 124 Spider Lusso, and others directly from us such as the Giulia Ti. This past week he had his sights on the Alfa Romeo Giulia Quadrifoglio, which comes with a powerful 505-horsepower V6, straight out of the throngs of famed Ferrari. Lamenting off the bat that it may be a tough sell to some because of the price tag, he also makes the lofty claim that it is the "most brilliant" car he has ever driven.
There's a lot to love within a car that has all of the performance dials completely tricked out: you get adjustable magnetic suspension, a torque-vectoring differential, a couple of carbon fiber bits, highly-upgraded Brembo brakes, and high-performance Pirelli rubber. Mark greatly enjoyed how the ride seemed pleasantly docile, and as if it were "controlled without a hint of drama in daily driving." The most exciting component here is the DNA drive select controller: just a decade or so ago, we were stuck with whatever "base feel" most cars arrived off the lots with.
Turning this select controller from Normal to Dynamic or Race assures a very quick shift through every gear on the 8-speed auto, and the exhaust becomes more open to see to it that the lovely sound of the engine is not contained. This is a car with a top speed of 191 mph, and that can trot from 0-60 in just 3.8 seconds. Many seasoned drivers have exclaimed surprise at the stickiness of the tires, and that the car has not been made artificially heavy in the name of overall sporty appeal. Mark really outlines here how this is not just a car that drives impressively for a sedan, and that it is simply a masterpiece regardless of what class is up for discussion.
All of us here at Jim Butler Alfa Romeo got pretty excited about Mark's sentiment that he would "sell everything he owned, eat nothing but Ramen and live in a hut if he needed to" to lease one for three years. This is the alluring auto that Car and Driver called "beautifully curved and brutally powerful," and precise handling with unparalleled ride quality were traits that put it on the 10Best Winners list once again. Standard features were upgraded this year to include the Harmon/Kardon sound system and forward-collision warning with emergency braking, adding more value to a car that is already simply mind-blowing.
When you can make it here for an eye-opening and heart-racing test drive, we can guarantee that amenities like heated and power-adjustable leather-trimmed front seats, adaptive dampers and torque-vectoring rear differential, blind-spot monitoring and rear cross-traffic alert, and an 8.8-inch infotainment screen with navigation will be the ultimate additives for the drive. The Giulia is anything but ordinary, and it always makes us excited to spread the "word on the web" when an expert auto reviewer is in wholehearted agreement!