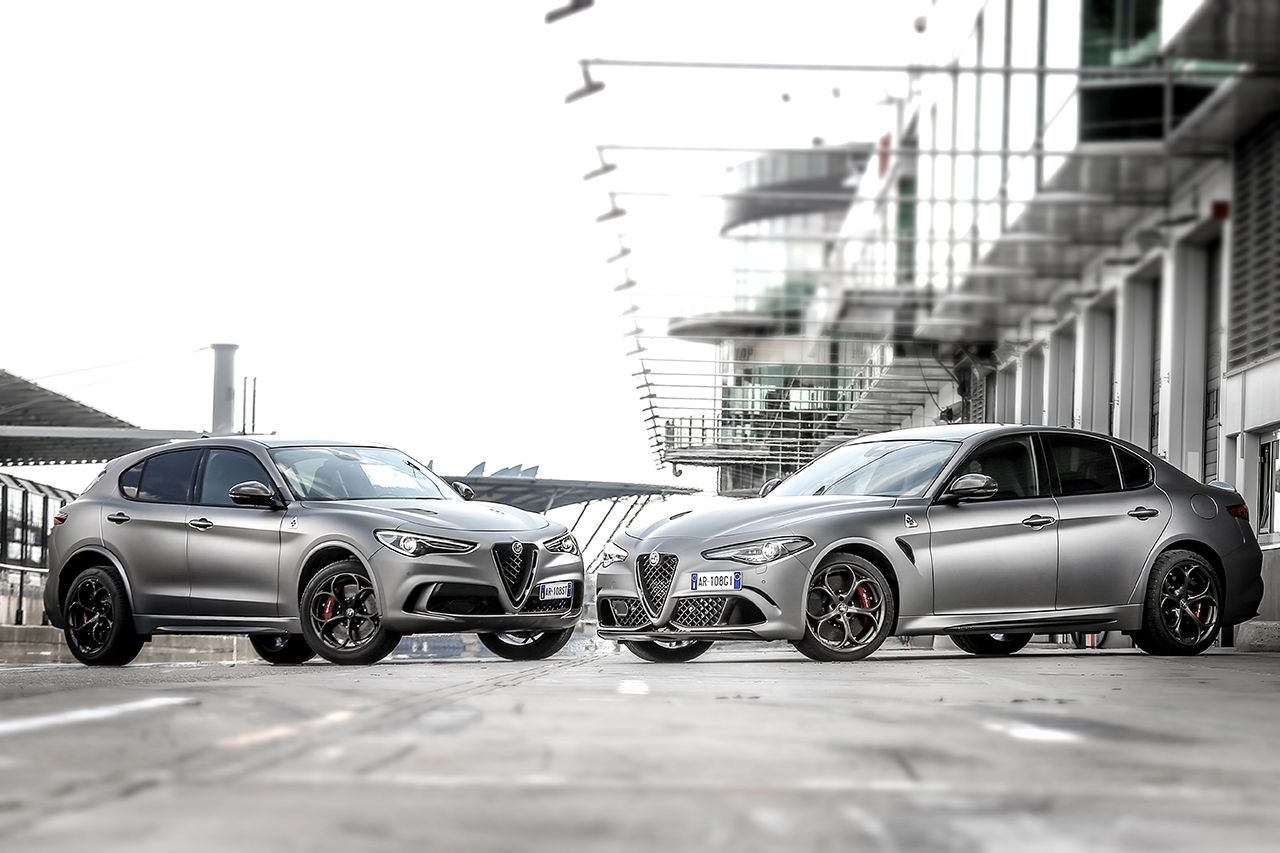 The 505-horsepower Alfa Romeo Stelvio Quadrifoglio and the 505-horsepower Giulia Quadrifoglio are definitely two of the most exclusive, well-equipped, and engaging vehicles on the market today. Memorable conquests such as setting records at Germany's Nurburgring track were the inspiration for the creation of limited-edition packages that will honor the heart-pounding and adrenaline-inspired spirit of the racetrack. The good folks on staff at Autoblog this week announced that these NRING-edition cars will be limited to just 110 total models, a testament to what rare form the best offerings within the automotive realm are found in.
During June of 2018, Alfa Romeo announced NRING packages for Asia, the Middle East, and Europe, and at the time it was mistakenly believed that these packages would hit the States immediately. The adjustments begin with the paint, as the very exclusive NRING editions are available in matte Circuito Gray, celebrating the feel that gripping the corners with all your might and conquering the straights with the finest suspensions available evokes.
As our ties with motorsport and the exciting world of racing continue, carbon fiber has now been applied to the mirror caps, front grille, the roof on the Giulia, and the side sills on the Stelvio. Both models receive red brake calipers with white scrip hide behind dark 19-inch wheels on the Giulia, and 20-inch wheels for the Stelvio, which also gets a dual-pane sunroof.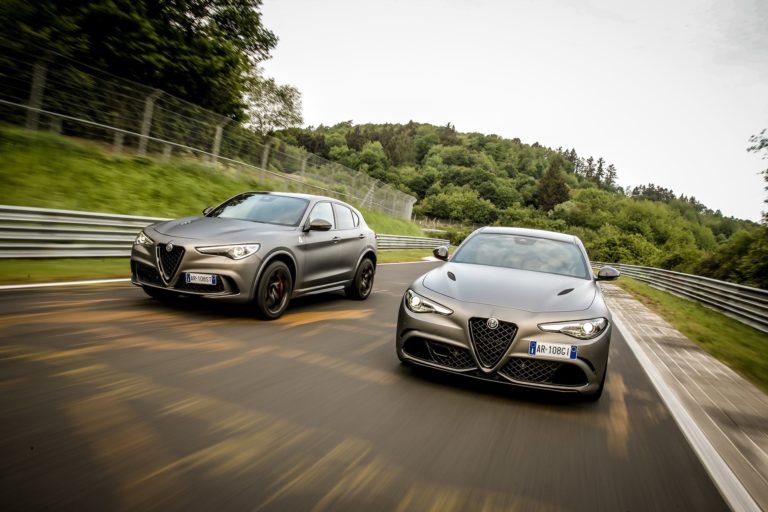 Inside you'll find the addition of a carbon fiber steering wheel, a carbon fiber shifter bezel, serial number badge on the passenger dash, and red and black leather with red contrast stitching on the seats. The Giulia sees the awesome added luminescence of light-up carbon fiber side sills, and the option for carbon fiber Sparco racing seats are available on both models. All of these models come equipped with the convenience package, driver assistance dynamic package, and premium alarm system.
You can check out the photos that confirm how great these epic models appear here, and be reminded just how fitting a gray hue's appearance is to convey precision and prowess. After just a few glances, we are amazed that we keep looking at the exhaust: for the sake of everything that is inspiring and above note-worth in a landscape of new cars that are accentuating the wrong features, these tips are an example of true perfection. The front end? Wow! As you gaze at the "V" that descends down under the prominent logo, you are reminded that cars within the "budget" range will never possess the potential to closely compete by a longshot.
While these editions that pay homage to the unforgiving track in Germany that truly is the defining test protocol are limited, they surely will be enjoyed by their new owners: It is always fantastic to take a step back and appreciate accomplishments that maintain their spot this far overhead the "ordinary" category.