Jim Kenzie of the Toronto Star claimed at the beginning of his article about our beloved Alfa Romeo Stelvio that it is "gorgeous to look at, fantastic to drive, and the most logical vehicle to come from Alfa ever". The namesake of Alfa Romeo brings to mind for Jim and many others the place where Enzo Ferrari got his start, as the designer of the first modern traverse-engined front-wheel-drive small car. We just re-visited "The Graduate" again here this summer on Netflix, with its iconic scene where Dustin Hoffman drives across the Bay Bridge in a beautiful Deutto Spider, one of our favorite appearances of our unique car line in film.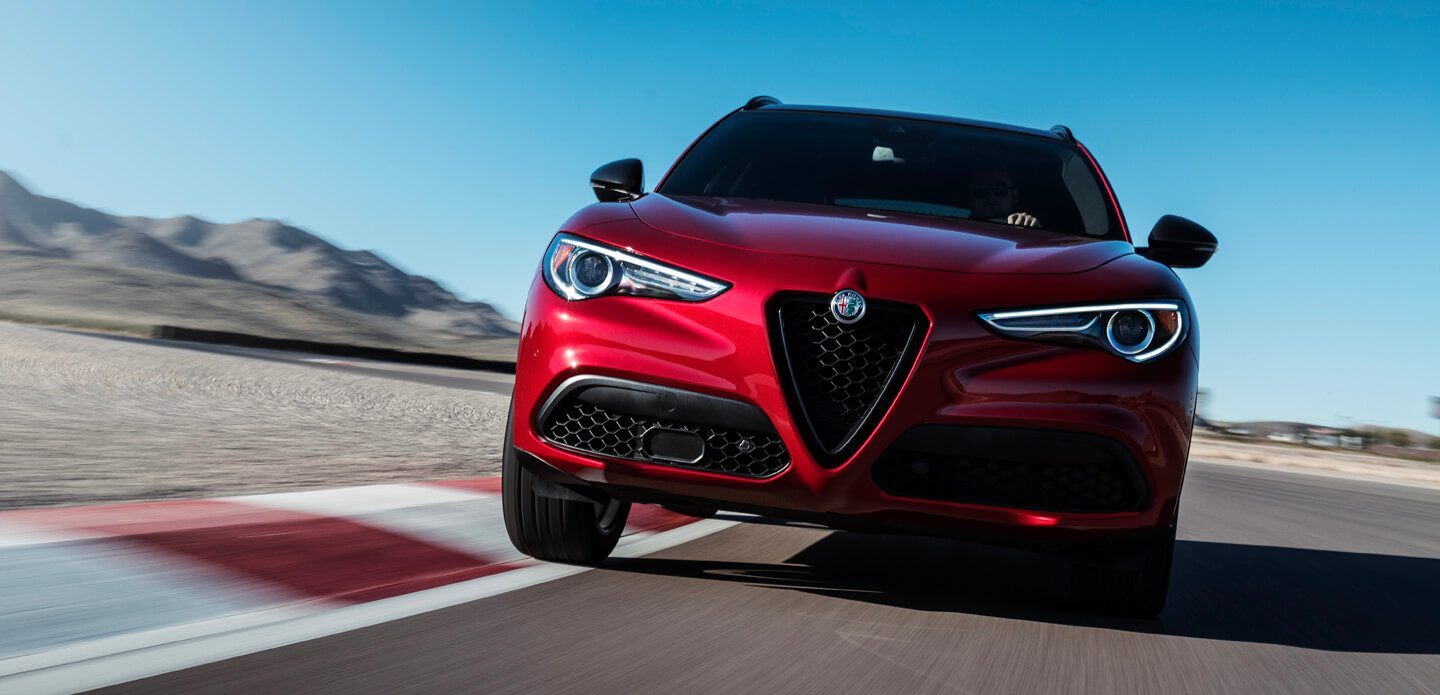 Named after an incredibly scenic pass through the Italian Alps, the Stelvio is undoubtedly a gorgeous creation, and it as far as a vehicle could ever be from a two-box typical SUV. Also claiming that the Misano Blue Metallic paint job on his tester may just be the "best option he ever bought", he then was subsequently blown away by the raw performance abilities of the Quadrifoglio. Instead of the 2.0-liter turbo 4-cylinder, there is a Ferrari-derived 2.9-liter twin-turbo V6 that cooks up 505 horsepower, and 440 lb-ft of torque.
It all is operated by a paddle-shiftable 8-speed automatic transmission, and this test model also flaunted the competition package, which includes Sparco racing-style seats and carbon-fiber trim. After taking the Stelvio on some particularly worn Toronto byways, the delicious exhaust note was really appreciated, and the dialing-in that lead to the perfect symphony was with the "Dynamic" drive mode. It also does a great job of sharpening throttle response, which makes for more immediate steering, and more rapid shifts. The "Natural" setting is perfect for the daily drive, and Race mode is unfiltered enough that it does not even have directional stability control: the track is understandably the absolute best place for this.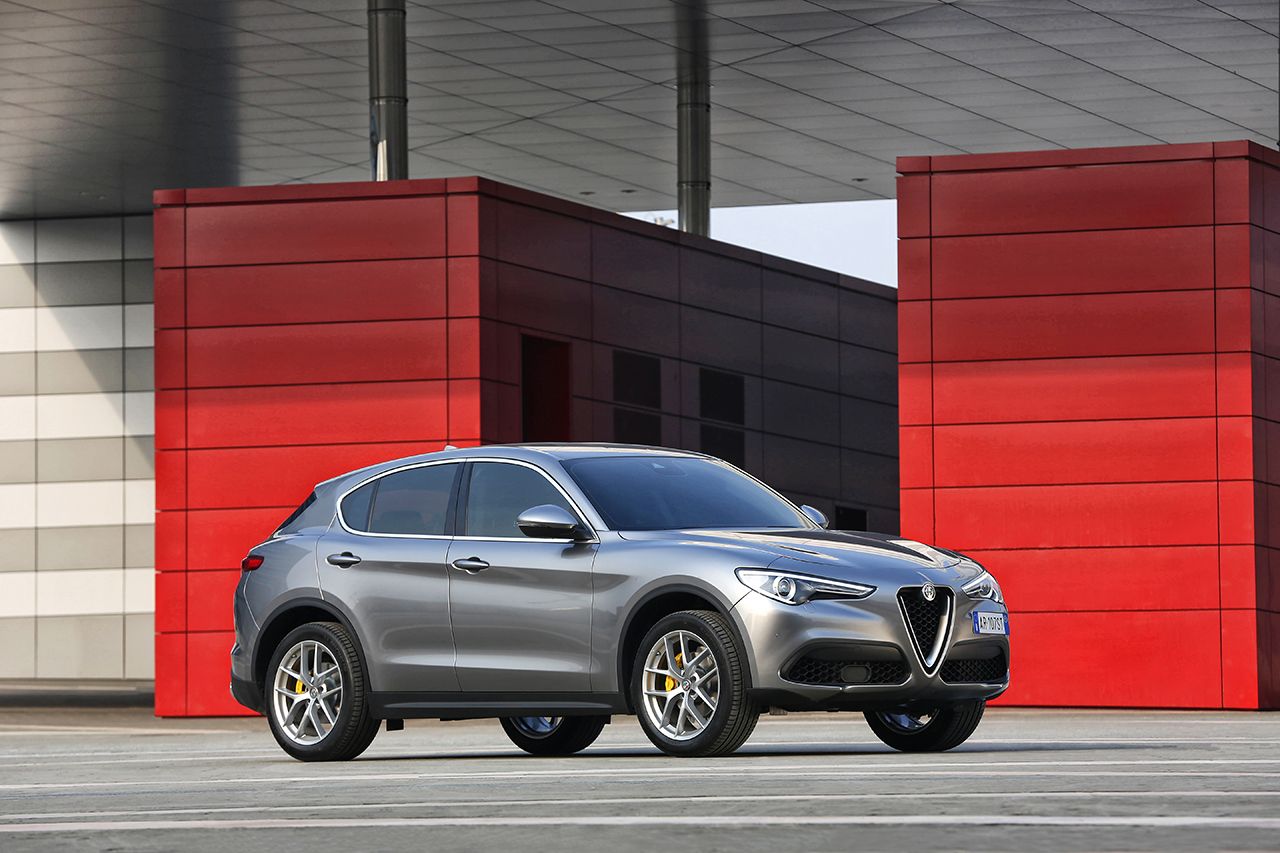 The brake pedal feel here is deemed as "terrific", and it is notable that just about anything from Italian manufacturer Brembo is efficient, taut, and consistently pinpoint accurate. This review winds to a close with the sentiment that there is not a better-handling and performing SUV out there, and it is in fact "all roses" for the Stelvio Quadrifoglio. When you reach this high in the ranks of SUVS that are available with this much sheer power, the 707-hp Jeep Grand Cherokee Trackhawk is one of the only others that come remotely close to nailing downs specs such as the Stelvio, and we guarantee after one test drive with us here at Jim Butler Alfa Romeo of St Louis, you'll be ready to fully embrace the Stelvio's stance, energy, power, and on-point handling!