Adrian Padeanu of Motor1.com was absolutely correct when he lamented in an article this week that SUVs and crossovers are all the rage these days, and the Tonale is exactly what the Alfa Romeo needs to have on the market to join forces with the larger Stelvio! The compact model was showcased earlier this year at the 2019 Geneva Motor Show through a concept, envisioned thanks to INDAV Design. It sports larger headlights than the original rendering, and the lower grille now has a pair of fog lights, with a slightly more updated design.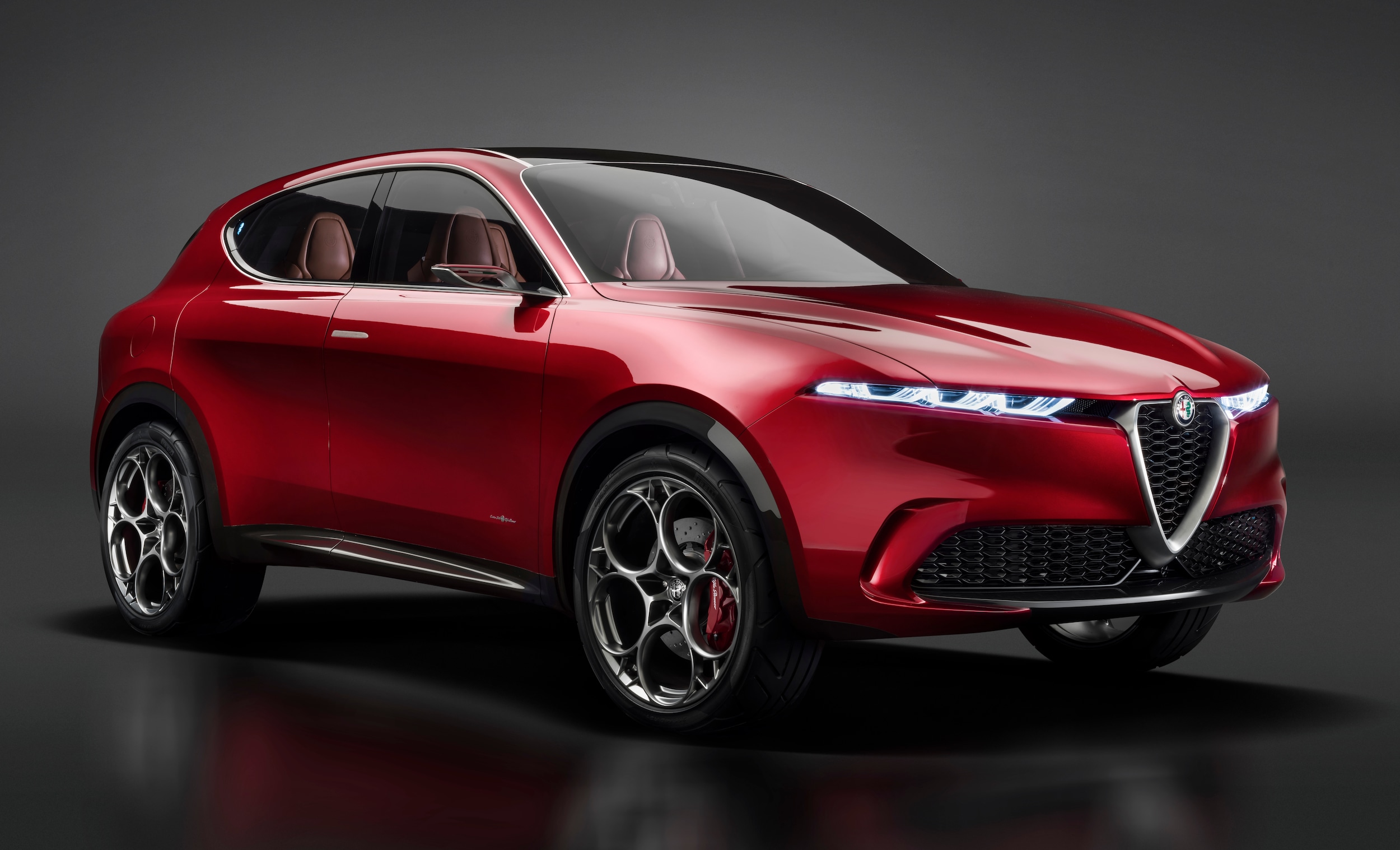 The side cameras are now gone and replaced with conventional mirrors, while the rear doors still have the trademark "hidden" handles that Alfa Romeo models have had for years. Through the renderings you can also make out a different set of wheels replacing the 21-inch alloys of the concept with a nice retro-inspired design that is a bit like phone dial. The original concept had a pretty flashy exhaust system, and now it has "come back down to Earth" a bit with the practical-looking exhaust tip seen on its relative the Stelvio.
If all goes as scheduled, this shiny new compact crossover will go on sale at some point in 2020. Admittedly, there is quite a lot at stake regarding its release, as we all hope that it can become our best-selling model. Many of the technical details are still unknown, but we are fairly certain that it could potentially be offered with a hybrid powertrain courtesy of the Jeep Renegade and Compass PHEV's. As we excitedly gaze down the product roadmap and set sights on the year 2022, there are also plans coming together for a larger SUV that will reside above the Stelvio, which is itself going to see a mid-cycle refresh.
Longstanding customers who have known us here at Jim Butler Alfa Romeo of St Louis for years will not be able to shrug this model off as a byproduct of "The SUV craze": the side profile has distinguished hints of the Duetto and Disco Volante Spider, while the rear of the concept has wraparound glass, roof spoiler, and very sleek full-width taillights. Inside, the dashboard has a pair of digital screens, with a 12.3-inch diagonal for the instrument cluster and a 10.25-inch touchscreen to handle the infotainment system. The ultimate goal is to have 6 different PHEV's launched by the end of 2022, and we definitely have our eyes set on this one as the proverbial "sweet spot" of amazing things to come!