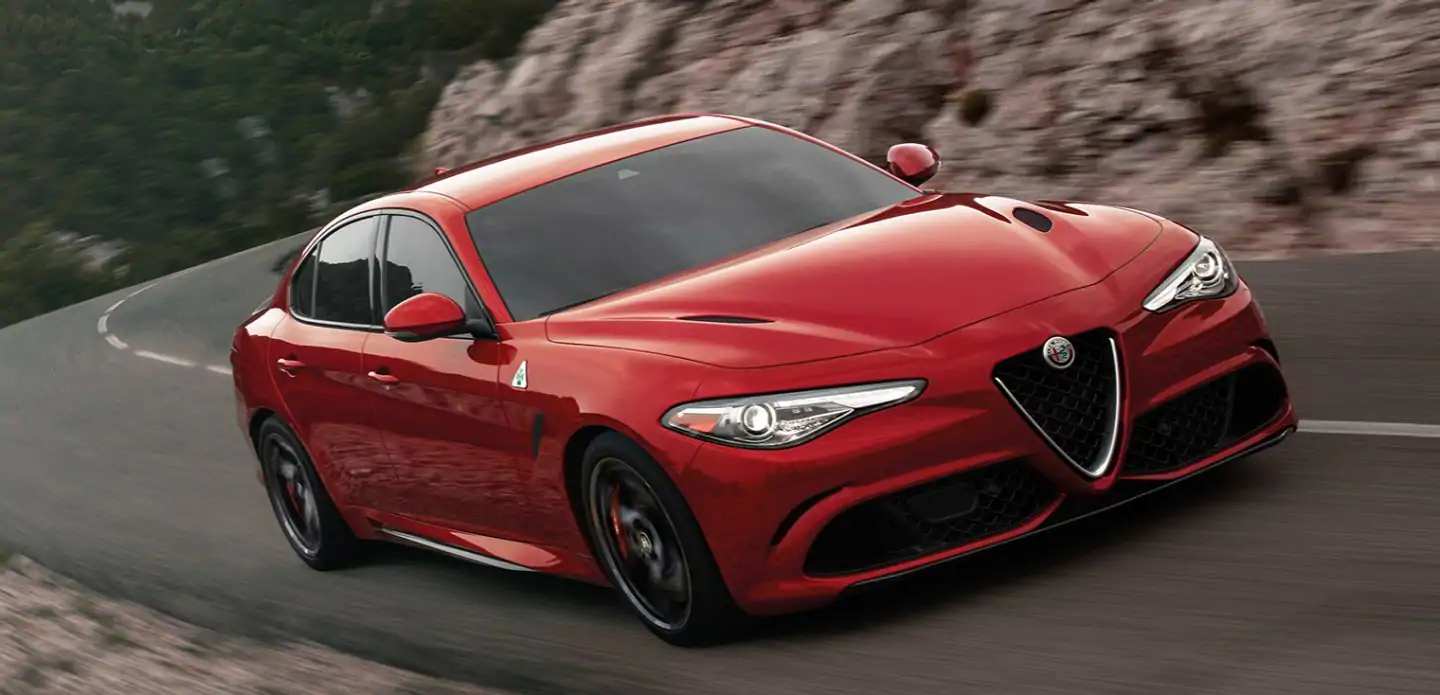 Zaid Hamid of GT Spirit.com claimed right out of the gate in an article that he may very well be one of the last journalists on the planet to get his hands on the Alfa Romeo Giulia Quadrifoglio, and he definitely was honored and excited to take it for a spin. He gave the Giulia credit right off the bat for its snagging up of multiple car of the year awards, and for being a model that has "been busy mopping up the blood and organs of BMW M3s and Mercedes AMG C63 over the past 3 years." We also agree wholeheartedly with his sentiment that any automotive aficionado will tell you that you are not really a car guy or girl until you've owned an Alfa.
Zaid has driven every single type of the BMW M 3's and 4's, and Mercedes-AMG C 63 range, and did think that they live up to their expectations for the most part, recognizing that they are present in any affluent city as a symbol of what those who truly love a German-designed and aggressive stance yearn for. Once he climbed into the Alfa, he immediately liked the huge aluminum paddles that were straight Ferrari, as well as the highly-revered race mode. This is much like the Ferrari's 'bumpy road' damper setting, which has been a leader of the industry in many ways.
When really honing in and asking the question of what it was like to drive, the initial answer was "an absolute riot, and a hooligan in a sexy outfit that makes outrageous noises." The rabid howl of the ingeniously-engineered V6 sounds at its best when in Race mode, which is one insanely great place to experience all of the various sensations that you get when you are truly connected to every turn in the road. What Zaid seemed to appreciated greatly about his experience behind the wheel is the true adrenaline factor: when situated properly in Race mode and right at the top of second gear, truly amazing things happen.
Claiming that this Alfa will have your "pupils dilated, palms sweat, and breath heavy quicker than you can order your caramel Frappuccino," the incredible chassis received high amounts of appreciation as well. It is true that there is a divine sense of achievement here that you just can't achieve with cars that have even more power, and so many other experienced drivers and writers have been won over by the Giulia. This is the masterpiece that the Car and Driver staff praised for its "seductive looks, snarling exhaust note, and sharp handling" as well as spot-on execution. We invite you to visit us at Jim Butler soon to check out what the ultimate lack of restraint feels like behind the wheel: you'll never forget your first encounter with a car this amazingly Italian!