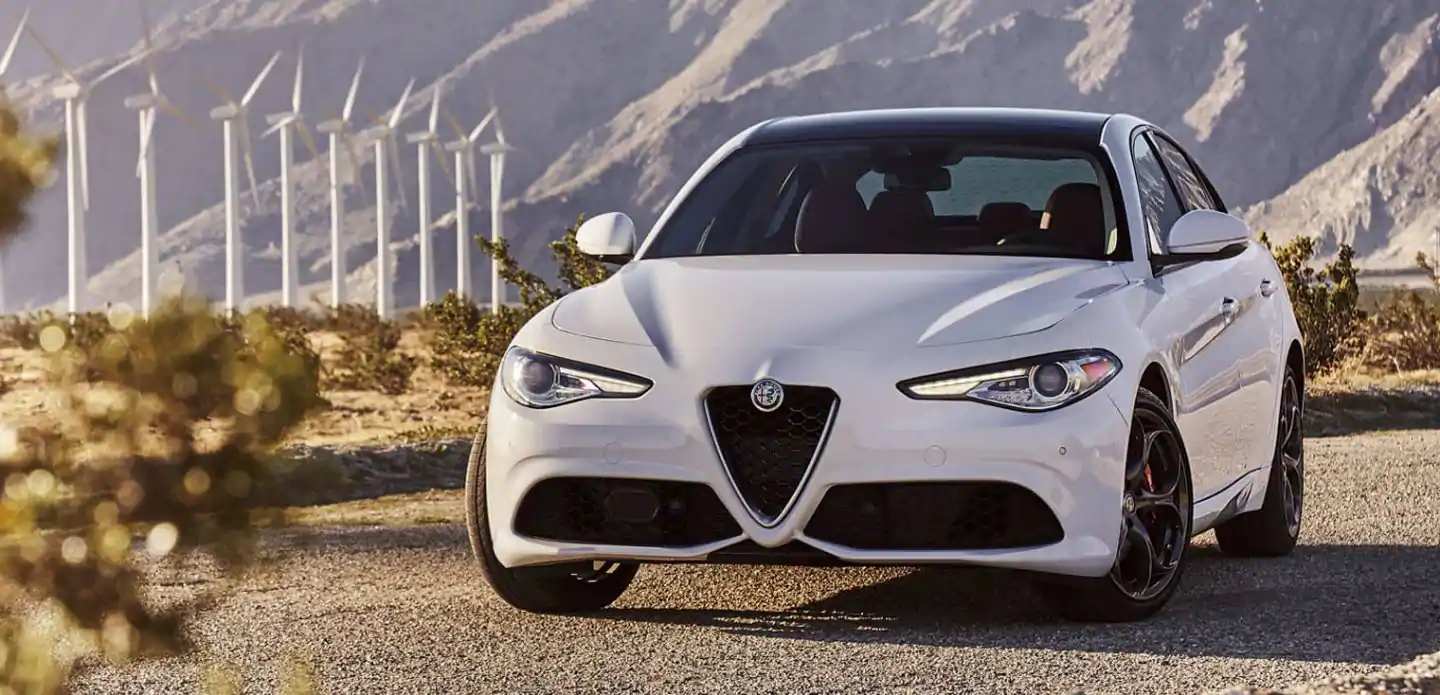 Edward Stephens of the Dailyrecord.Co.Uk was given the exhilarating assignment this past week to digitally pen his thoughts on the Alfa Romeo Giulia 2.2 Turbo Diesel, and he began by aptly claiming that "The Italians are always known for their edge, both in fashion and in cars." He speaks of just how stunning the car is right out of the gate, with clean muscular lines, characteristically swept-back headlights, and the telltale shield-shaped grille makes you instantly stand out from the crowd. Also claiming that it drives better than its German and Japanese competitors, the praise is heaped on heavily from the beginning.
We love the fact that the Giulia is a car that oozes glamour, and will always command a very thorough second look. Produced since the 1960's, the latest version is rear-wheel drive, a homage to our company's aggressively sporting transcendence through constant admiration and success. Once inside, Edward said that the steering wheel in the Giulia is the best-looking and handling multi-function wheel he's seen in months, and the addition of aluminum sports pedals and clear dials make the interior a sporting driver's dream. The 2.2-liter turbocharged diesel is paired with an 8-speed transmission, giving a wildly responsive and thrust-laden launch.
If even more response is up your alley, you can switch to dynamic mode or opt for Eco to nail down better economy stats. As lovely high-performance vehicles such as this really began to make their mark and become better and better in the late 1980's, the option to switch performance modes still did not exist, and we attest that it's the duty you're going to be most excited about! When you lay into "Dynamic," you're just getting into the roots of everything that thrilling driving for pleasure was always all about: connection to the road, the thrill of true torque, and joyous grunt of the engine.
Excitement is abundant: the top speed is 143 mph, and the 0-60 mph trot is completed in around 7 seconds. We strive to make every customer's experience the best they have ever had, and warranties are one component of the buying process that everyone scrutinizes closely. A three-year unlimited warranty is Alfa Romeo's way of firmly backing the cars we feel are truly revolutionary in every sense of word: once you meet us here and drive away with the car of your dreams, you will know that you won't have to be concerned with any issues regarding standard repairs.
The main traits the Giulia possesses that Car and Driver were praising heavily were the amazing adaptive suspension, quick steering, and tenacious brakes, as well as it's hot-blooded styling. The TI Package is where the car really begins to open up, breathe, and make its mark on a daily basis: Just as rings true in expansive and scenic regions such as Tuscany itself, "All Italian experiences are simply unforgettable!"