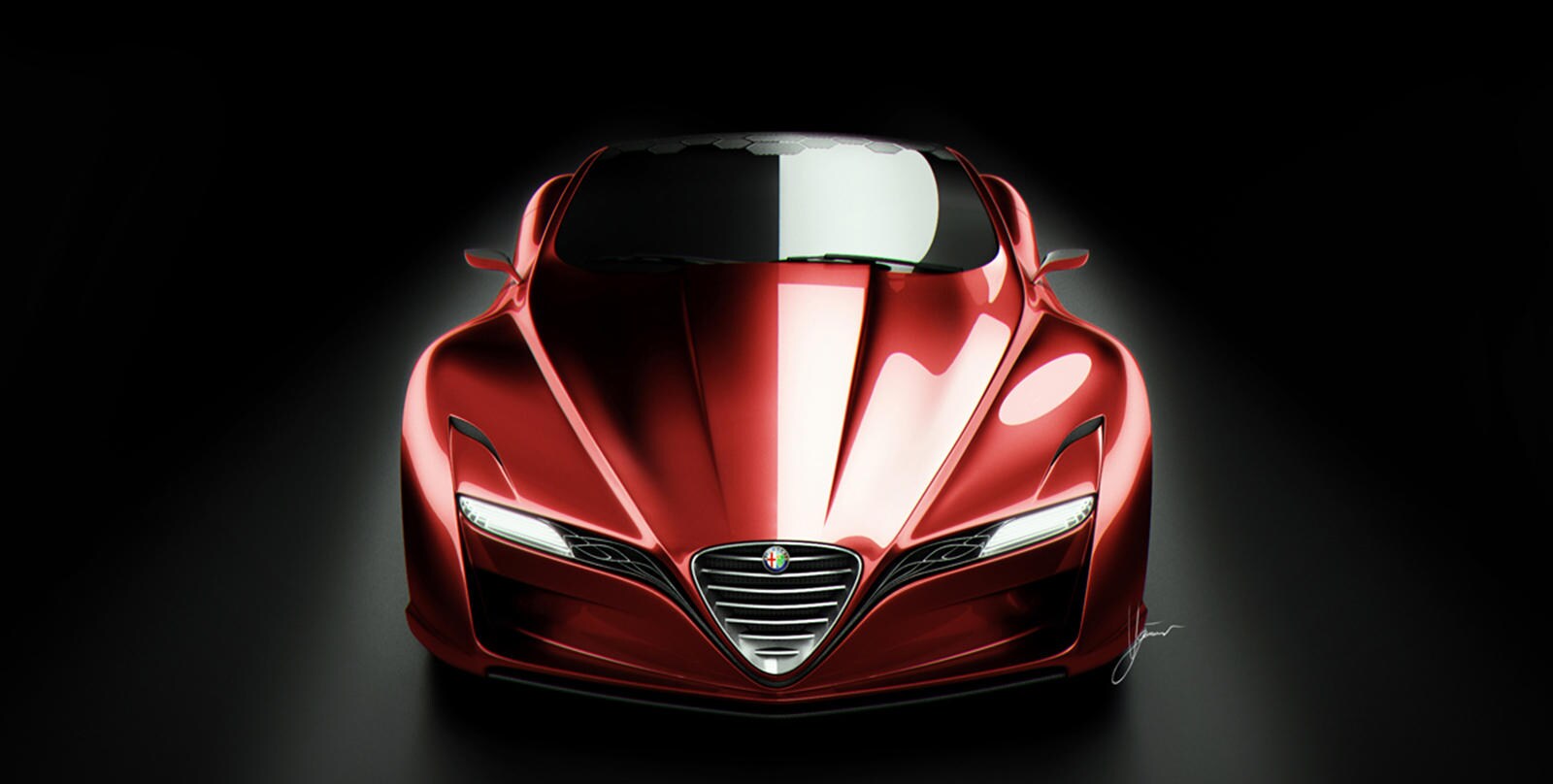 After the 8C Competizione finished a brief production run in 2010, many diehard fans were wondering when there would again be a supercar of sorts. According to Autoguide as of late, our chief Tim Kuniskis absolutely claimed with vigor and complete confidence that "we said we're going to build a supercar." The competizione was made largely on borrowed Maserati building blocks, and was powered by a 4.7-liter naturally aspirated V8. Only 500 coupes and 500 roadsters were made total, constructed in some of the absolute best and coveted bodywork ever to exist, in many experts' opinion.
The 4C essentially took this place in the lineup, but the 8C provided a sense of exotic and well-layered appeal that was far ahead of its time, and in many ways was the absolute dream conceptualization that many hardcore car fans could relate to and have hapless wishes for to show up in the waiting throngs of their own garages. Since the discontinuation of the Dodge Viper and Ferrari now standing as its own separate company, it seems that FCA as a whole is without a supercar, and what we are talking about are the elements that any dedicated trackhound would dream about on the daily, and 700-plus horsepower, as well as an electrified front axle, are just a few of them.
In 1936, the Alfa Romeo 8C 2.9 Type A was a long-running-boarded, absolutely gangster-appearing and studded-in-delight machine. As you take a long glance at it, the front is truly revolutionary and visceral for the time, and it is a model of automotive perfection by leaps and bounds. So much unadulterated emphasis was present on the front! As the holidays have come and went and all of us here at Jim Butler Alfa Romeo have been looking for gifts, model train sets have no doubt stoked our interest. Looking at some of the most detailed bridges, tunnels, and tracks running through picturesque cities and towns, we were reminded of the true spirit of heritage and prowess that inspired the Alfa brand during our early beginnings.
From the HO-scale and N-gauge train sets that we watched circling around their tracks this holiday season, we were completely inspired and awestruck: even though the train remains restricted to the guidance and tie-down of a track, the locomotive bears much resemblance at times to every ounce of what this powerful and awe-inspiring new concept car will undoubtedly convey. Sweeping design lines are one aesthetic that has always drawn in many of the connoisseurs that love the most pristine elements that Eastern design has to offer, and these renderings here on the Motor1.com website provide a glance into just how amazing this car will be. Having the chops and eloquence to be truly stunning is a trait that does not just hatch on its own overnight, and everyone on staff here at Jim Butler will be on deck to keep you updated regarding any developments of this carefully-crafted beast to be!