When the staff of Autoexpress.co.UK chose to feature the Alfa Romeo Stelvio Quadrifoglio on their blog, they immediately claimed that it has "intoxicating performance" and impressive levels of involvement for a car in this class. We agree here at Jim Butler Alfa Romeo of St Louis that the engine is definitely the glowing star of the show, delivering 503 hp in a fantastic-sounding package and sporting a "quick-witted" gearbox. The review here was properly put in motion with the sentiment that this is one of the very best fast SUVS for those who love driving.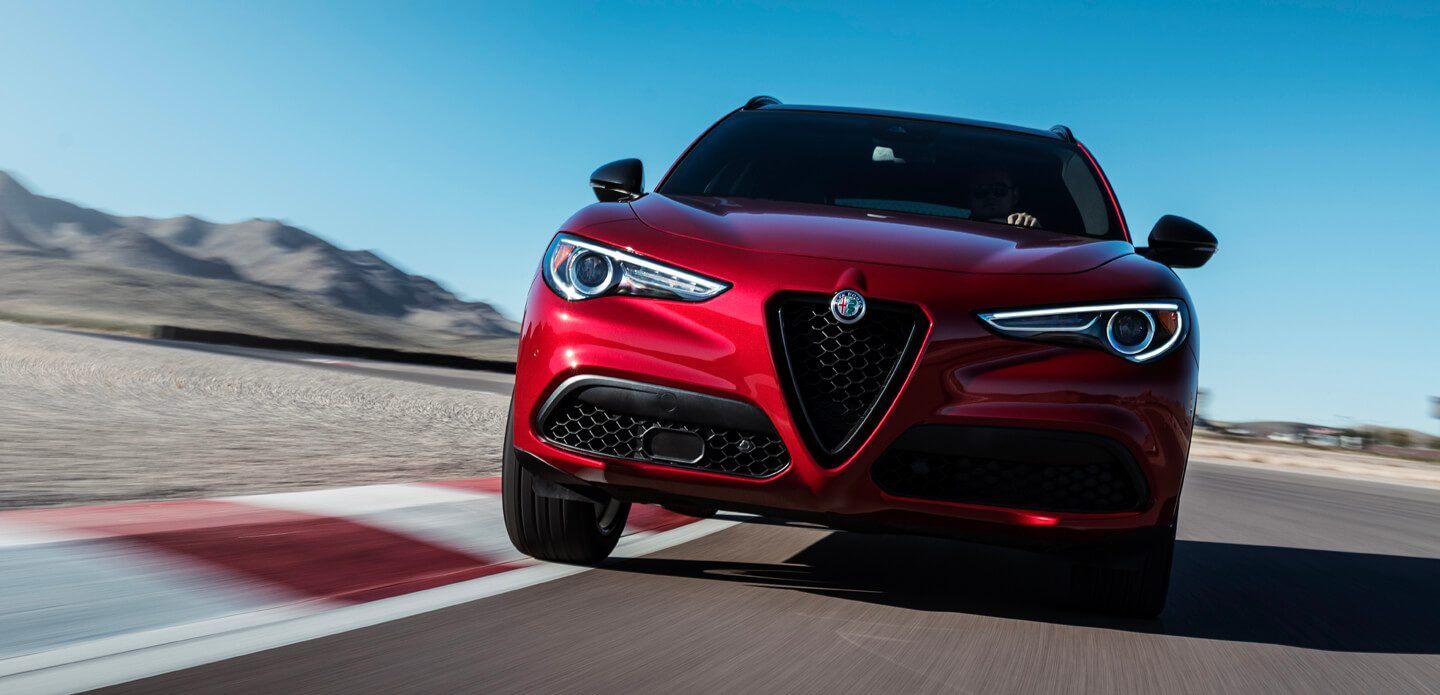 The rear-biased 4WD system helps to keep things properly in check, and when a slip or loss of traction is detected then it redirects all drive to the front axle. Some traits that make the Quadrifoglio stand out from other Stelvio models are flared wheel arches, wide 20-inch alloy wheels, quad exhaust tips, and enhancing touches such as a carbon fiber bonnet, much beefier brakes, and Pirelli P Zero tires. Perched at the very top of the Stelvio variant range, it comes equipped with leather upholstery, sports seats, and 8.8-inch infotainment system, rear view camera, adaptive headlights, and a full selection of modern active safety systems to protect you on the road.
This charming yet fluidly capable SUV has the very attractive ability to launch from 0-60 mph in just 3.8 seconds, and reach a screeching 176 mph flat out: the staff at Autoexpress.co.uk is correct in their claim that these are by all means very serious numbers for any SUV in existence. Since the standard Stelvio offers so much in terms of being very driver-focused and still offering the luxury factor in the standard version, a few adjustments to the chassis and addition of a sinister new engine improved its overall chemistry and feel during the daily drive, thereby upping the ante. A very real sense of agility is what you'll notice when in "Race" mode, as the reins are sensibly loosened in regards to the stability control.
The Autoexpress team agreed heartily that 24.5 mpg EPA rating is pretty respectable for a car this size and with this much performance. Even while cruising at speeds up to around 80 mph, this glorious-sounding engine has the ability to shut down a bank of its cylinders to reduce fuel consumption during the cruise. Once you're inside, some of the highlights that evoke the upper-end sense of design are carbon-backed Sparco bucket seats, red decorative stitching, and carbon fiber steering wheel.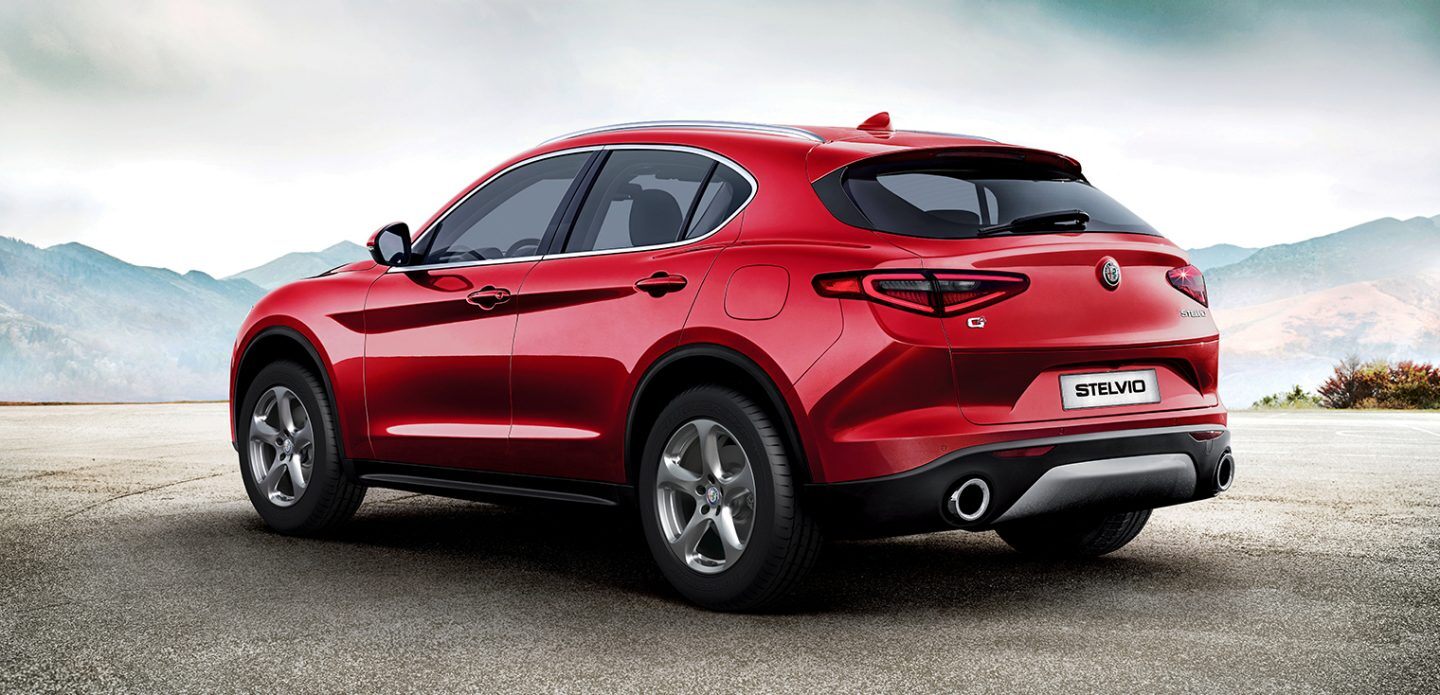 Like the standard Stelvio, the Quadrifoglio comes with an 8.0-inch infotainment system that boasts sat-nav and DAB radio, Apple CarPlay, and Android Auto. As far as the warranty is concerned, we love to emphasize how accommodating ours is: the Stelvio comes with a very impressive five-year, 75,000 – mile warranty, and five years of roadside assistance. This will consistently offer you full peace of mind while on the road, and offers two more years of coverage than most other cars of this class!