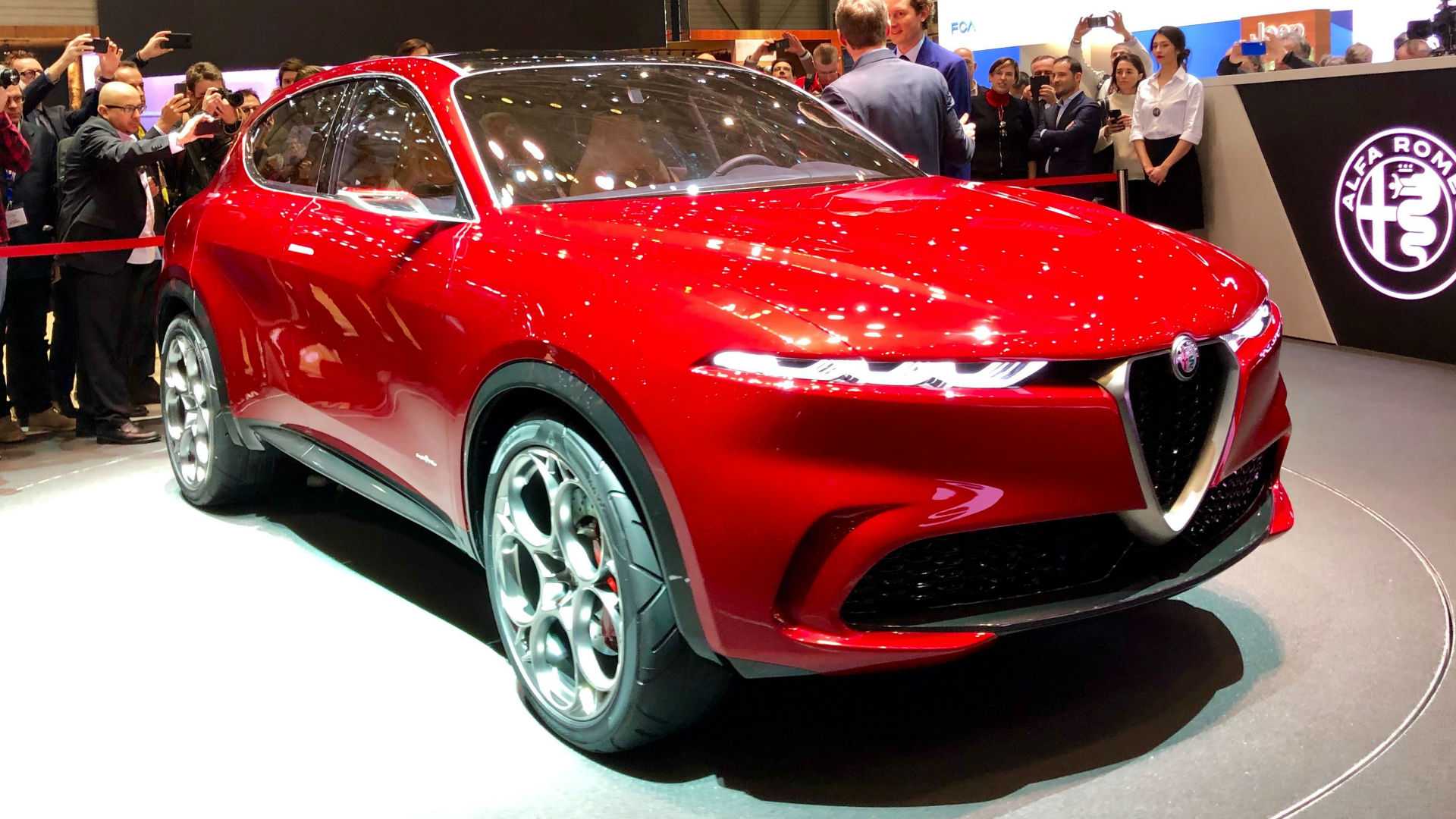 On the FCA Automobile Blog this past week, there was a great feature about the plug-in hybrid premium compact SUV that made its debut at the 2019 Geneva International Motor Show. The Tonale concept vehicle is on deck to proudly strike a chord in design and presentation with the perfect blend of long-standing heritage, and a completely new turning point for our brand as a whole. Very close attention has been paid to every single detail that is designed according to the driver's needs, and this concept is Alfa Romeo's take on electrification, state-of-the-art technology, and driving dynamics that shine.
The Tonale is the very first plug-in hybrid and premium concept for Alfa Romeo, and is a true expression celebrating everything fantastic about the future. Boasting very compact dimensions and very unique Italian design, it is still unmistakably Alfa, evoking lines that are as priceless as the best qualities of Italian art and sculpture themselves. Many of the finest automobiles in the world have lately been seeing success with the execution of body and style that celebrates the movement of light itself, and offer a quality-inspired and memory-infused throwback to the original Alfa models of the past.
One element that really celebrates the Alfa Romeo legacy is the phone dial wheel: it's a 21-inch design that dates back to the 1960s, when it was proudly placed on the legendary 33 Stradale. This very unique design is also complemented perfectly by means of the exclusive Pirelli tire scheme. During your drive, you have the option to be fully connected to the Alfa Romeo Social and Lifestyle communities by means of the "Alfista" and "Padlock" features. Alfista offers up a fully-connected interface that has coverage of gatherings, meets, and drives worldwide. Ask us here at Jim Butler Alfa Romeo of St Louis how the app even provides opportunities to apply to win VIP access to sponsored events, and confirm your attendance to Pop-ups everywhere!
The "Paddock" app enables the customer to scroll at their leisure through the very latest offerings of Alfa Romeo Merch and Apparel, and also look through the various performance upgrades and equipment as it becomes available. Our brand's mission has long been focused around "Mechanics of Emotion", and the smallest details on our behalf have always spoken great volumes in the long run. The innovation of the rear electric engine now opens the way to solutions for driving dynamics, and accentuating the raw and unfiltered pleasure of sporty driving. The Tonale Pass in the Alps is a natural amphitheater well-known for its high-reaching peaks, active waterfalls, and year-round snow in a completely otherworldly locale, and it is no mistake that this amazing new concept is named after a place where the various "Wrinkles in Time" are stunning and deliberately unforgettable!