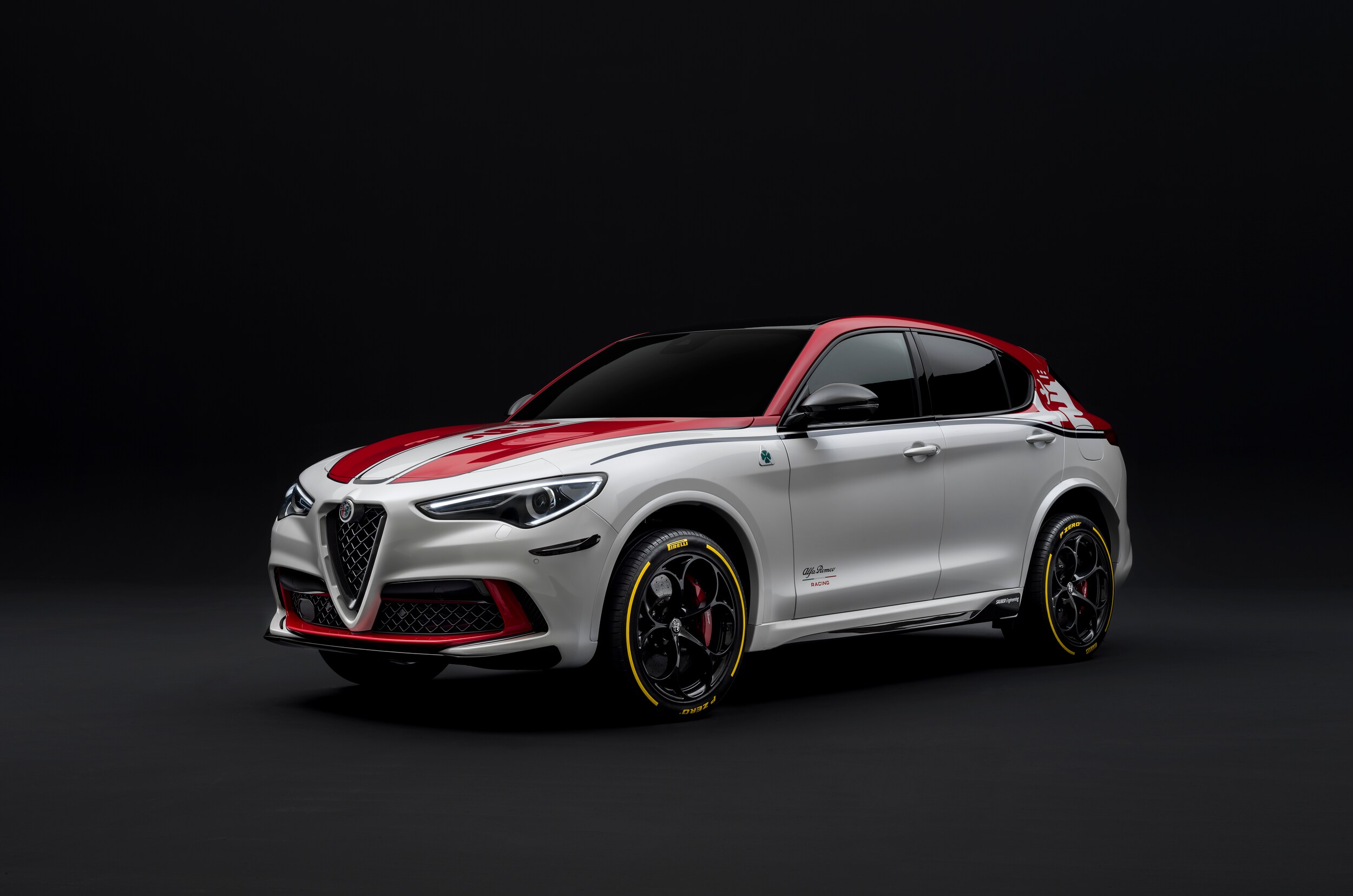 Dominik Wilde of Motor1.com lamented in a feature piece for the blog last week that "if you buy an SUV the chances are that you won't be going off-road" these days. Right here in St Louis, we may be reluctantly inclined to agree: we all sometimes envision weekends with time spent by the lake, jet-skis being hauled around at will, and jovial songs around the campfire. But whether or not these weekends ever become a reality after meeting the demands of the week, sometimes it seems more feasible to pretend that take out food and an early night of sleep is as glamorous as frying a trout you angled out of the river!
Many manufacturers are now making sure that they spend time taking the vehicle in question around race tracks many times during development. Alfa Romeo recently set three different records on 3 very prominent tracks: Silverstone, Donington Park, and Brands Hatch. Professional driver David Brise was selected for duty, and the fast version of the first-ever production SUV, the Stelvio Quadrifoglio, was chosen for the breakneck and thrilling task. Brise nailed down times for laps of 55.9 seconds for the Indy Circuit at Brands Hatch, 1 minute and 21.1 seconds for Donington Park, and 2 minutes and 31.6 seconds at Sliverstone's Grand Prix circuit.
After his awesome display of precision handling and control under blistering speed, Brise claimed: "doing anything that is a first on a track is exciting, but the Stelvio Quadrifoglio made it an even more enjoyable experience." This is not the first time the Quadrifoglio has been able to claim prowess on the track: in 2017, it broke the production SUV record at the Nurburgring, completing the 12.9 mile Nordschleife in 7 minutes and 51 seconds, crushing the previous SUV record by 8 seconds. The Stelvio makes use of very lightweight, state-of-the-art materials such as aluminum and carbon fiber, and the raw-and-revered power source comes from a Ferrari-derived 2.9-liter 24-valve twin turbo intercooled V6, which cranks out 510 horsepower.
Alfa Romeo's rich heritage in the motorsport world has bled over to the SUV realm amazingly well, and when we see landmarks such as this, we look back to the very first ever Grand Prix that was held back in 1950. We took the first-place victory then, and have proudly claimed many more in the years following. Setting the very first SUV production car lap records at three of the top circuits in Britain is just another prized element that is keeping us at the forefront and first manufacturer to set multiple benchmarks in many categories.
Even though many families are just using their vehicles to get from A to B, it's still so nice to know that you can "cross the finish line" in full-blown glory if you need to: ask us here at Jim Butler about upgrading to the Stelvio Sport, which provide 19-inch alloy wheels, gloss black window surrounds, paddle shifters, aluminum interior trim, and a sport-tuned suspension!