When the teams within the depths of the Alfa Romeo group are contemplating a concept car, anyone with a lick of track experience and a trained eye has reason to become excited! Digital artist Luca Serafini presents his futuristic supercar vision via the staff on duty at the Designboom.com blog this past week, and the renders presented are just as stunning as one would expect. There are four headlamps on the car's front end, and in the original version, these are covered by grilles that retract even when shining.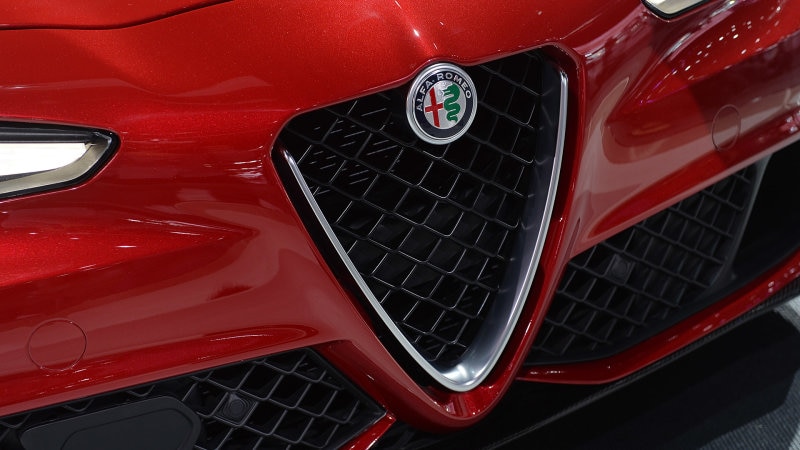 Within the concept model, the designer now updates them by dividing the grill and giving each set their niche. The traditional Alfa Romeo grill is still present, and once you get a glance from the side, things get massively and sweepingly futuristic. Long and sleek, this is the breed of prototype that has had everyone from teenage boys to distinguished scientists chock full of wonder and anticipation after the very first viewing. The designer laments here that back in 1986 his father purchased a shiny orange Alfa Romeo Montreal, all original and constructed in Ansa Marmite. The first night he came home, it was parked in the rear in the garage and the smoke was surrounding the model while you could make out the red tail lights and chromed mufflers.
He fondly remembers coming home and uncovering the orange work of art to see reflections, lines, and shapes, smelling leather interiors and pretending he was a pro driver. Even though the steering wheel that car had was not a pure classic, he loved the concave and feel of it in his hands. All of these pleasant memories helped him along in the imagination department as he created these concept images, making this ultimately a "design to recollect memories". As you can see in the images here, the exhaust, amazing wheel design, and length all work together to make this one of the most fantastic models ever dreamt of.
What we appreciated here at Jim Butler Alfa Romeo of St Louis about these concept images is how there is truly no detail left behind: no futuristic element is left untouched, and there are no jagged and abrupt design cues in the least. First, you want to say that it looks like a Ferarri and then you want to claim high-level similarity to the Porsche lineup, but all of a sudden after looking for a while longer, you see something as wildly and uniquely different as ever. Whenever a pickup truck bears down on us while we are driving along I-70, we see just how muscular and flexed-out the grilles are: the front of this supercar design evokes as smooth a stance and sleek delivery that it deserves every bit of attention from the daydreamers among us all!