Marlon Hanson is a rare breed of writer who has most certainly seen a staggering amount of change and innovation within the auto industry. He has covered cars since 1995 and is also a three-term president of the Texas Auto Writers Association. As a judge for the Consumers Digest Best Busy and Auto Judge from TAMA, he has described many transmissions, learned all about current safety features, and had to languish over a few lemons as well. He even lived in Alfa Romeo's homeland of Italy for four years, and you could say that he gained a pretty good sense of familiarity with the culture and day-to-day lifestyle.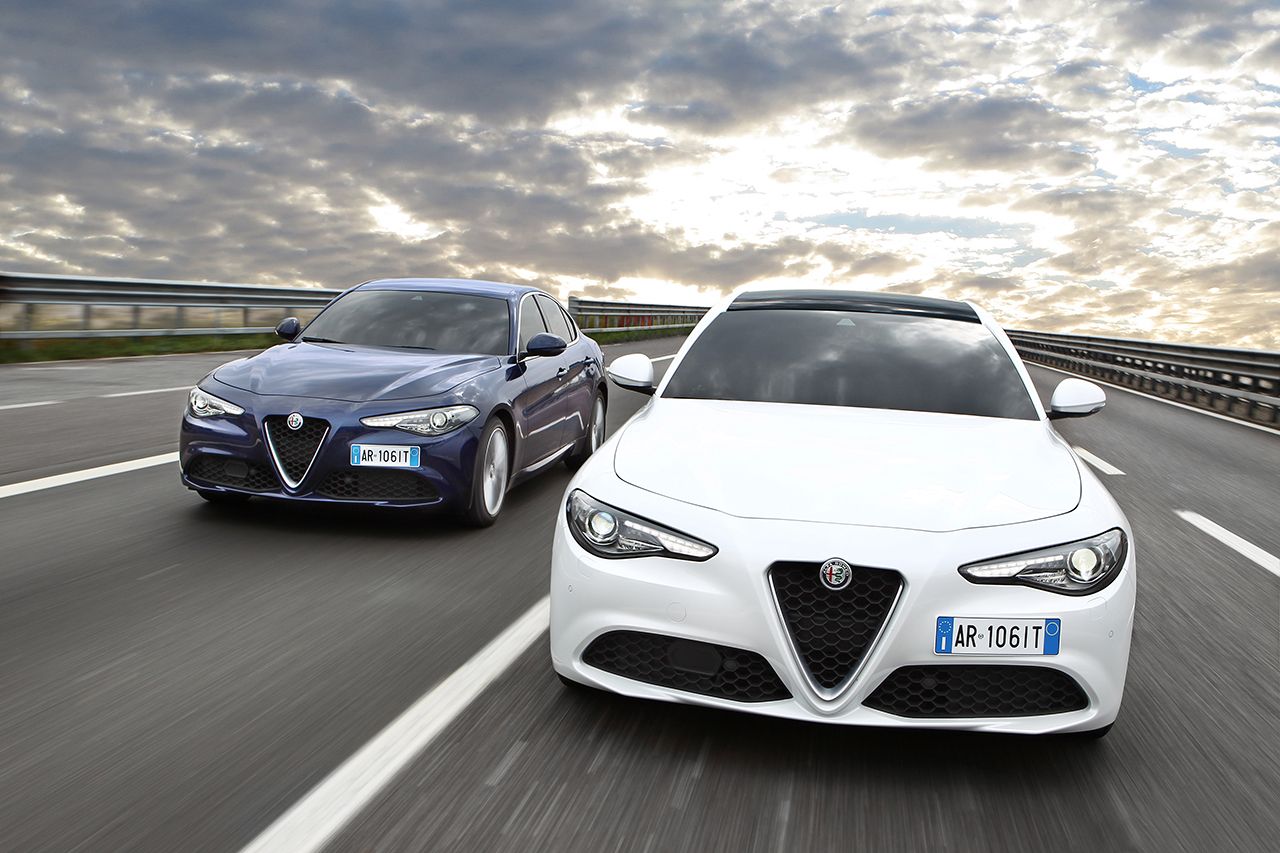 He begins an in-depth review of the Giulia Quadrifoglio by claiming it has "true Italian DNA and a passion for performance". Also digging right in and claiming that the four-leaf clover on the fender was far more than a good luck charm, he took it to the north side of Dallas for a few lengthy spins. Everywhere they went heads were turning to check the car out in-depth, and the telltale growl of the engine is one of the finer points everyone on the assembly line on down to the sales floor here at Jim Butler Alfa Romeo of St Louis is smitten by.
The EPA claims drivers will get an overall 20 mpg, with a pretty impressive 24 at "cruising altitude", and even after seeing so many vast scores of cars inside and out, he had a massive appreciation for the soft leather seats, and luxurious layout of the dash and other surfaces. Even after finding the starter button on the left side of the steering wheel just a slight bit out of the ordinary, he became used to it and appreciated its unique location.
Also citing the fact that not many sports cars met with his kids' approval, they fell in love immediately with the hefty amount of seating space in the back. It doesn't take much effort to go as far as to say that this is one of the most attractive cars in existence on the planet, and you can also enjoy it through the wonderfully-dark Nero Edizione or Exterior Carbon Fiber package.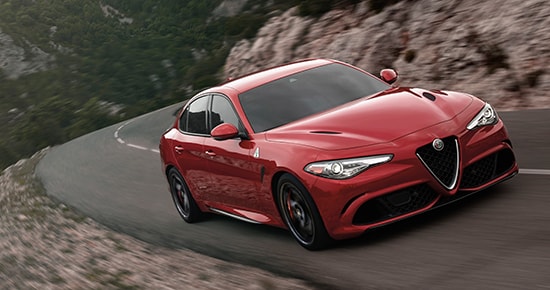 Bestowed with a twin-turbo 2.9-liter V-6 and expertly-calibrated 8-speed automatic transmission, the Quadrifoglio cranks out an admirable 505 horsepower, and 443 lb-ft of torque. Other seasoned experts who have driven the Giulia Quadrifoglio claimed that the wheels spin with "feather-light effort", and that the driving position itself is fantastic. With complimentary maintenance covered for 1 year or 10,000 miles and a powertrain warranty covering 4 years of 50,000 miles, you'll be confident that once you get this pristine Alfa number out on the road, you'll have primo backup in the service department when needed!