Forbes Magazine Praises Alfa Romeo Stelvio Q4 For "Silky Smooth, Charming Design"
Tuesday, 16 July, 2019 | Dustin Willbrand
We would all have to bet that anyone on staff at Forbes magazine would be fairly well accustomed to the finer things in life, faster cars on the planet, and tiny little accents of detail that make all the difference. Last week transportation writer Michael Dunne drove the Stelvio Q4 during a visit to the motor city itself and had not been seated in one for over a decade. His very first impression was regarding just what a good-looking vehicle this is, and we can't argue: at every single glance, it evokes a sense of flair and enthusiastically sleek demeanor that some say only comes from autos that are sourced "from across the pond".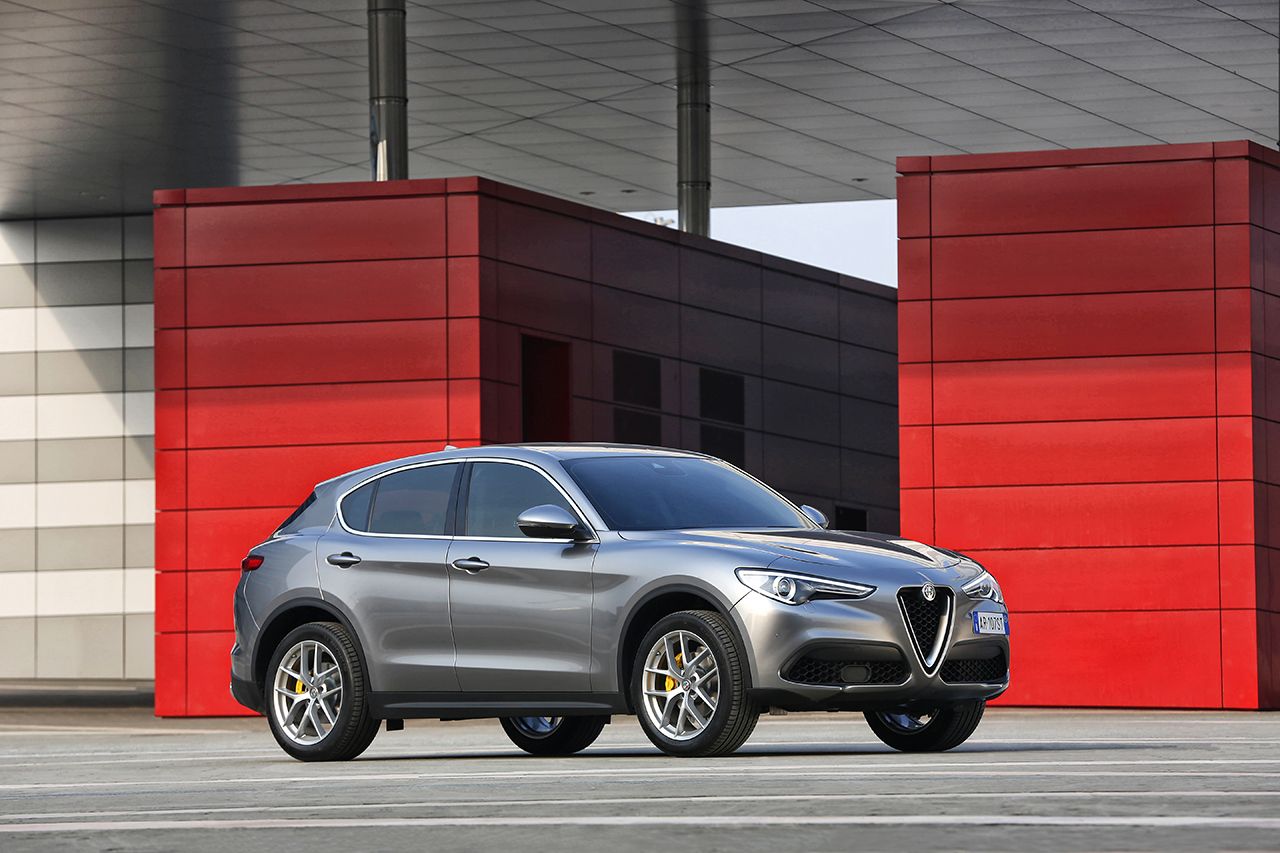 Michael reflected that the instrument panel is impeccably clean and attractive with black, red, and silver colors that have a commanding and charming distinctively Italian look. Having a sporty essence was important right off the bat when the Stelvio was initially conceptualized, and here the troupe claims that "The aggressive bucket seats wrap you into position and do not let go. Here again, design triumphs". We are now living through times when some value plastic-rich interiors and the absolute lowest sticker price over aesthetic and design charms, and we are very proud of just how fantastic Italian craftsmanship is upon first encounter.

The Ti trim provides heated seats, steering, wheel, and parking sensors, and adding the Sport package provides column-mounted shifter paddles and more accommodating seats: these two additions are the ones we'd recommend to get the absolute most and driver-focused "sweet spot" out of the Stelvio. The sharpest steering imaginable and the most precise handling are a few other traits that will stand out right away, and we have so many reasons to be proud of an SUV that is so much more than just a way from A to B. Upping the ante to the Quadrifoglio provides stiffer suspension tuning and the amazing Ferrari-derived twin-turbocharged 2.9-liter V6 which cranks out 505 hp and 443 lb-ft of torque.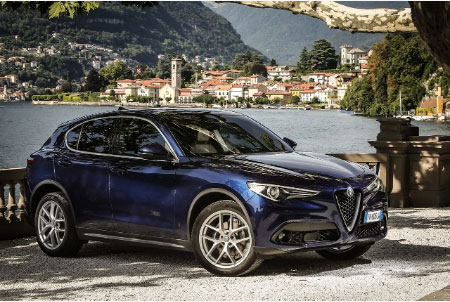 The Stelvio comes with rear or all-wheel drive and is well-equipped with standard features such as xenon headlights, Brembo brakes, 18-inch wheels, roof rails, a power liftgate, keyless ignition and entry, dual-zone automatic climate control, adjustable drive settings, and ambient interior lighting. If safety is your main concern, the Driver Assist Dynamic Plus package adds adaptive cruise control, automatic high beams, lane departure warning, and forward collision warning with emergency automatic braking. The ride quality is beyond impressive, and it is the trait that we have heard praised over and over again: we invite you to come down to Jim Butler Alfa Romeo of St. Louis and check out the vehicle that absorbs sharp bumps and imperfections while at all times keeping you as connected to the road as you've ever been!
Share

Twitter